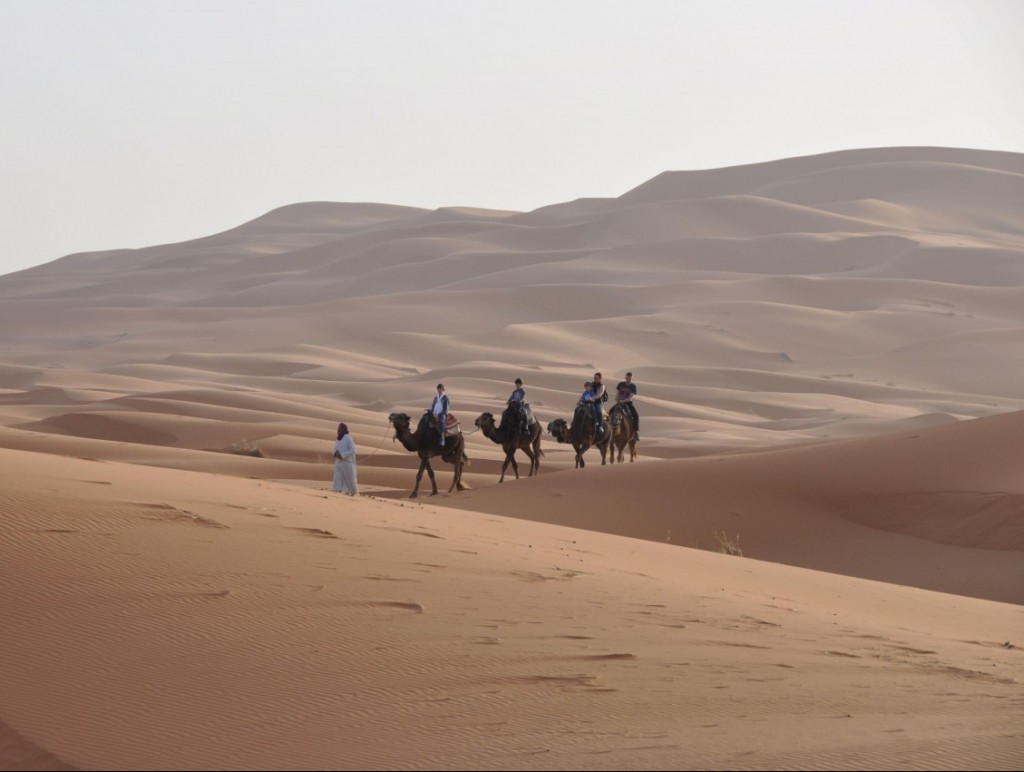 6 Day Tour from Marrakech to the Desert via Ouzoud Waterfalls - Imilchil - Boumalne Dades- Tinghir - Todra Gorge - Merzouga Camel trekking - and Draa Valley
Marrakech Guided Tour
Book Today To Guarantee Entry‎
Experience Marrakech with your own personal guide from Marrakech Guided Tour. Try a personal tour of Marrakech. Talk to one of our guides today about  » Marrakech Guided Tour « . Private Marrakech Tours. Highlights: Customer Support Available 24h, Customize Your Trip With A Private Guide.
To help you organize your stay more easily, we have listed for you the best things to do in Marrakech, from a tour in the city to an amazing excursion to the desert. So, what should you visit in Marrakech to make sure you do not miss anything ? simply Marrakech guided tour Agency is your eyes to see the most bewitching country in North Africa .
View More
This was a great tour starting with a pick up next to my Riad, although the driver came a bit later than expected. We then drive off with a quick break half way through. On arrival we were greeted by Ibrahim, a multilingual local guide who has an extensive knowledge of the area.
Super day outside of Marrakech. Mini-van comfy, our guide Lahcen was super nice, funny and friendly. He showed us the waterfalls, Berber houses, some Berber vocabulary, some traditional tools, olives trees .... I recommend this tour 🙂
Our tour guide was very knowledgeable and entertaining, the falls were amazing and the monkeys were great too, great trip
Enjoy Your
Life away from work and stress
Have a break. Lay off work. And enjoy your life for a while. tours from Marrakech that are beautifully haunting and will definitely put you in the right mood.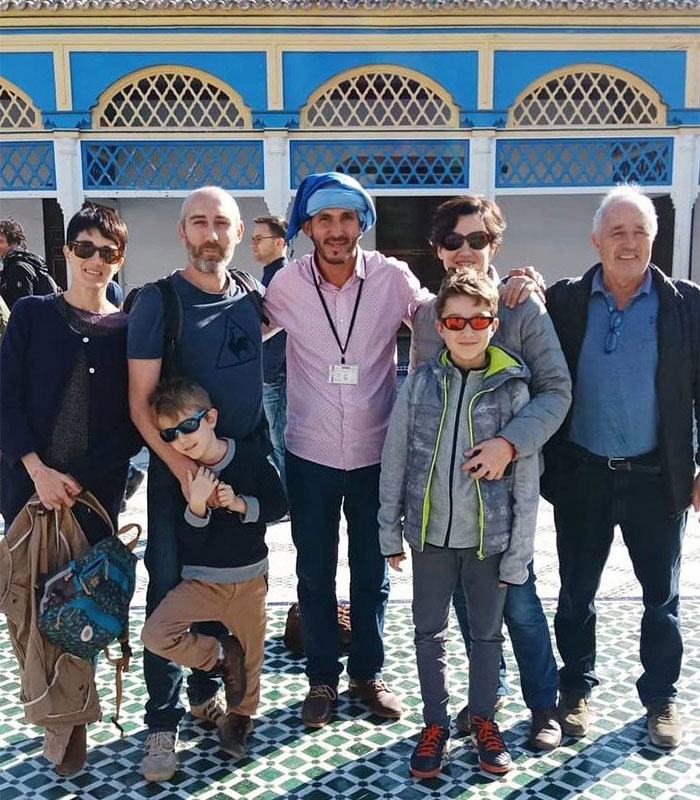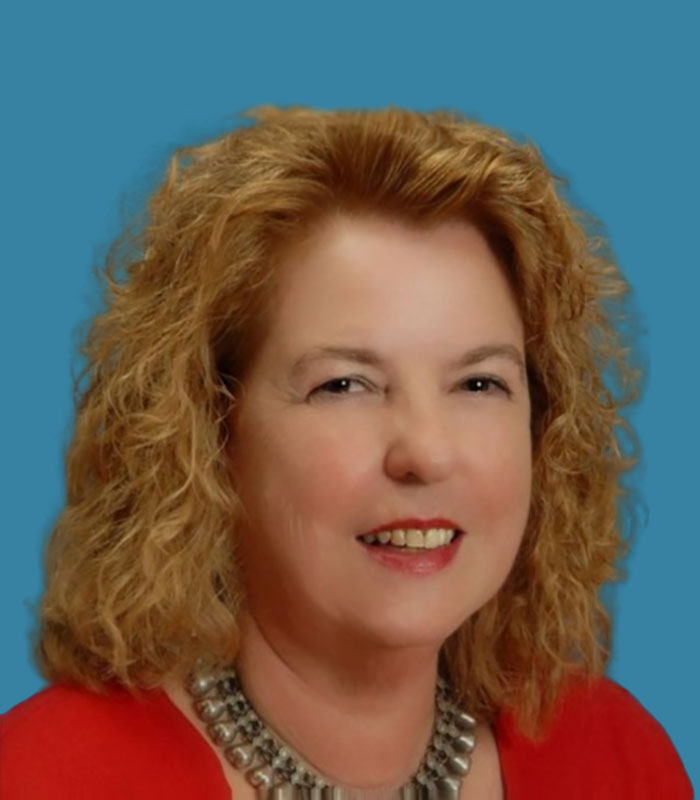 Enjoy an unforgettable Marrakech tour with a friendly personal guide from Marrakech guided Tour. Dodge the crowds with a private guide who knows Marrakech as only locals do, and is pleased to give you a unique private tour that highlights your own travel interests.
With a flexible schedule and itinerary, your personal guide gives you a more authentic marrakech experience. You'll want to see The Koutoubia Mosque, Essaadien Tombs, the Bahia palace, and Jamaa lefn square . But your private tour from a Marrakech local guide will give you a view beyond the obvious delights to the real marrakech only locals know.
Choose from the marrakech guided tours offered by our team, and feel free to suggest alternative places and activities. Your private tour can be customized by your personal guide to include exactly what YOU want to see and do in marrakech.
Offering unbelievable value our Marrakech guided tour available in 7 languages, are conducted by professional multilingual driver-guides, in Air-conditioned minibuses that can also be hired privately or welcome you at your arrival at the Marrakech airports.
Why would you worry about taking a taxi or the metro to join a group, let us pick you up at the doorstep of your accommodation and just enjoy the drive! Save your vacation time! Marrakech attracts 9 million tourists each year and is the most visited city worldwide, tours and attractions are subject to availability and sell out fast !
Reserve your Marrakech guided tour Online with us now and just enjoy your holiday time.
Come along as an individual, with family or friends Marrakech will always have something to offer you: 2000 years of history, amazing architecture, palaces built by generations of Kings of Morocco, 100 museums, parks, a world known nightlife and entertaining shows, as well as a unique lifestyle experience.
Most of all, what we would like to offer you is Marrakech as you wish.
2020 Marrakech Guided Tour Details
Spend a week discovering two of the world's most exciting cities on this Marrakech and Essaouira guided tour. Stay in centrally located hotels and be accompanied by a professional Tour Director who will bring these destinations to life with firsthand, in-depth knowledge. On a Marrakech guided tour with an expert Local Guide in each city, discover the must-see attractions, such as Big Square Jamaa lefna, and the Bahia palace. Get a different perspective of Westminster on a private, narrated cruise on Marrakech's Ourika River, and enjoy spectacular views of the Kputoubia Mosque and Old Hand Made Artisanat Souks during a relaxing cruise on the road.
Take a ride on the high-speed through Essaouira, an engineering archetecture, as you sit back and relax all the way to Marrakech! But that's not all. Marrakech Guided Tour has also included unique experiences, such as sipping champagne while taking in spectacular views on the Essaouira Road, the world's Gnawa city. Or a ride on the little city Essaouira, followed by a typical lunch in the Marrakechian artist area.
All of this and much more—including plenty of time on your own to explore each city—are waiting for you on this marvelous vacation to Essaouira and Marrakech.